For many years, Mercedes-Benz and Fuel Consumption has not been put together to come up with a positive write-up without putting its owners into a cynical mindset. This is also due to many hoax and false claims about "wonder fuels" that promised to drastically eliminate the need for conventional fuel to run their beloved marque, not to mention the lack of research before jumping in and adapting the use of the "wonder fuel" of choice.
Here comes the vegetable oil. There are Waste Vegetable Oil (WVO) or Straight Vegetable Oil (SVO) and Pure Plant Oil (PPO) but these shouldn't be mistaken for biodiesel. Biodiesel is diesel fuel from organic source that is fed straight in to the diesel engine without any extraordinary processing or any special conversion kit or separate tanks which is distinctive in vegetable oil.
Since fuel price increase has been the hottest topic these days around town. Focus on alternative source of fuel has been seriously reconsidered
again
, with emphasis to "again" because work on vegetable oil as fuel has been around since 1900, Rudolf Diesel's presentation to the British Institute of Mechanical Engineers citing the importance of such work will only be significant in the future which is today. But due to falling crude prices in his time there's isn't much interest to continue research on vegetable oil as fuel. But today when there seems nothing to force the oil price to drop. The interest for veggie oil again is starting to gain ground.
In the Philippines, there's a startup company called AlterEnergy Systems, Inc. which specializes in conversion of diesel engines to burn vegetable oil. Mercedes-Benz Club Philippines (MBCP) members were treated to an enlightening presentation and real world demonstration of vegetable oil as fuel to an indirect injection diesel engine which is a well-driven engine inside a Mercedes-Benz W123.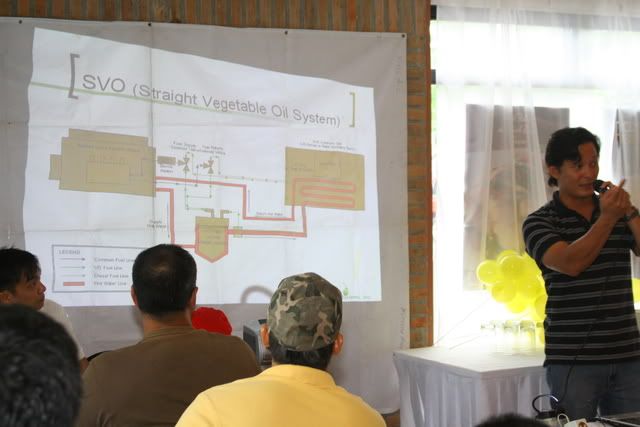 Chips Guevara, the main man of AlterEnergy Systems, Inc. provided a point-by-point presentation of the features, advantages and benefits of using vegetable oil as fuel.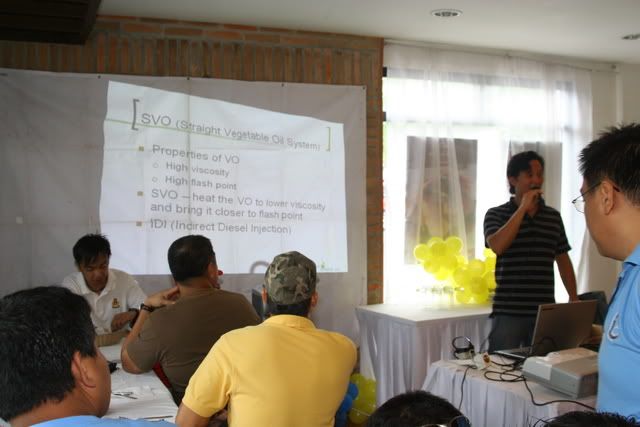 It is not a coincidence that the most ideal if not perfect engine for demonstration of the vegetable oil conversion kit from AlterEnergy Systems, Inc. is a Mercedes-Benz Diesel indirect injection engine as Mercedes-Benz is not a novice player in the vegetable-oil-as-fuel game even before they built engines for the Tiger tanks.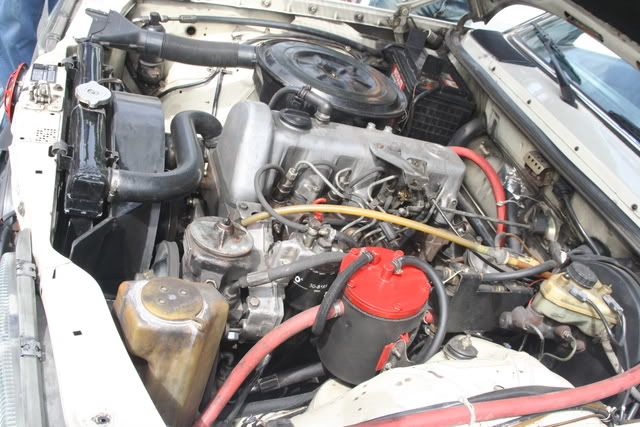 A converted engine run as normal as the ordinary engine except that exhaust smells like "turon" (a Philippine delicacy of sugar-coated, deep-fried banana wrapped like a dumpling). So inhaling the fumes doesn't tell one whether he/she is dead or dying.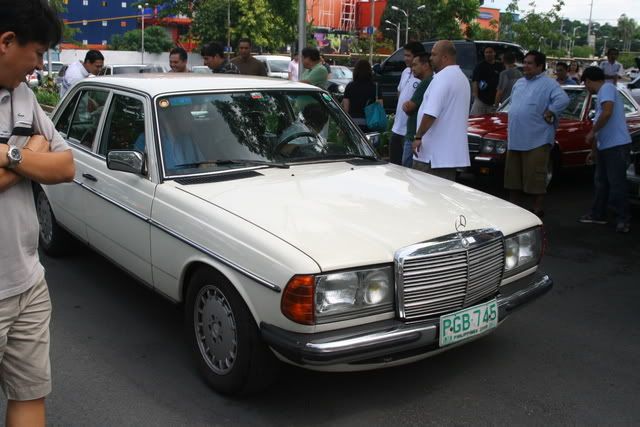 Somehow, somebody has to watch what is cookin'
Saying farewell to cheap oil. Looks like this veggie thing is the next hot stuff to South Beach Diet.
Credits:
Chips Geuvara - AlterEnergy Systems, Inc.
Tippee Yaptinchay - Mercedes-Benz Club Philippines