Even before Aufrecht and Melcher settled in Affalterbach, there was a British racing engine company founded by Mike COStin and Kevin DuckWORTH, taking hints from the prefix and suffix of their respective family names, obviously, the company I'm referring to is called Cosworth. Just like Aufrecht/Melcher (AMG), Steve Jobs/Wozniak(Apple), Bill Gates/Paul Allen(Microsoft) and of course Daimler/Benz, one has to be the technical wizard and one has to be the entrepreneur. No success is guaranteed if these pairs are both experts in one specialty.
Founded in 1958, Cosworth has seen success building high-performance engines and branded them Ford through the years until it became the company's technology and racing division.
September 1980, Mercedes-Benz has sent its M102 2.3L 8-valve engine to England and ordered to drill eight more holes to its cylinder head to achieve 320 horsepower to the much-anticipated racing version of the soon-to-be launched W201 190E. The engine has been fondly known to its enthusiasts as 2.3-16 Cosworth.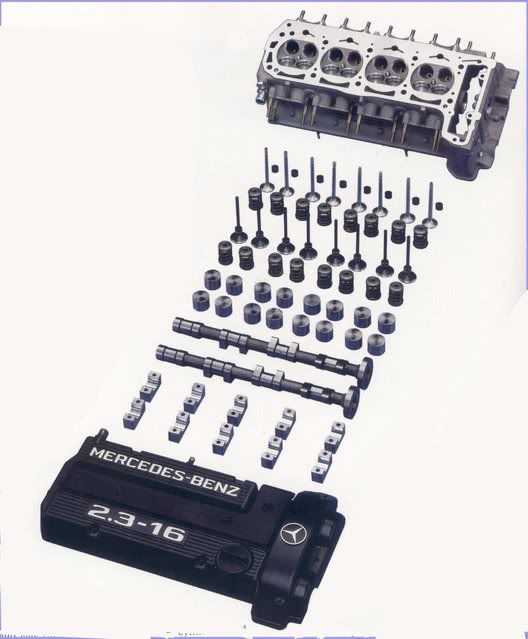 Consisting of light-alloy cylinder head, roller chain-drive dual overhead camshaft and sixteen valves. It is not called 2.3-16 for nothing. Putting it all together plus M102's already oversquared engine block is an excellent combination for an element of surprise. Even before the stickers "16 VALVE" started making its way to the rear windshields of the front-wheel drive Japanese ricers, this work of engineering marvel is the true pioneer.
Buzzwords will surely pop out when the 190E 2.3-16 becomes the subject of discussion among enthusiasts with names such as Nurburgring(apologies for my US-locale keyboard), Ayrton Senna, Nardo, Deutsche Tourenwagen Meisterschaft (DTM) also known as German Touring Car Championships coming out of their throats. For whatever records the 2.3-16 has achieved, those are searchable in Google and I don't want to retype them all over again.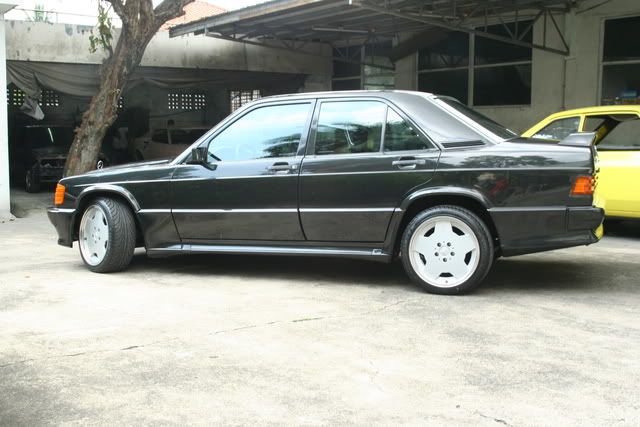 From the outside, 190E 2.3-16 can be distinguished by its different airdam, sideskirts and spoiler. In the Philippines, sometimes the outer looks will not always tell the whole truth.
The innovations put together in this particular model is unprecedented in Mercedes-Benz history. The technology that was infused in this development has never been so interesting than adding 8 more valves, personalized climate controls, adaptive steering headlights, GPS navigation systems etc. of the later years to come.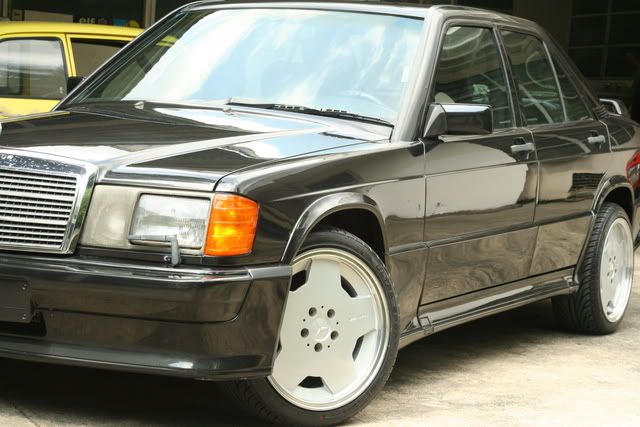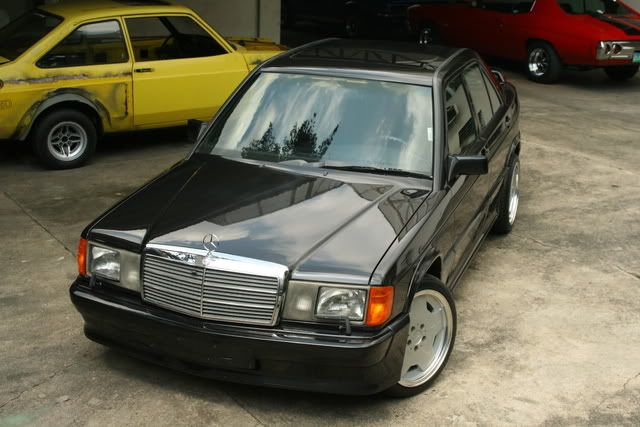 Designed for racing and ultimate driving experience. This machine just like the BMW M3 E30, only with luck, can survive Metro Manila's monstrous traffic jams if driven at a wrong time. Unfortunately, for the uninitiated eye, the 2.3-16's resale value is preposterously overrated because those who are in the market for their first Mercedes-Benz, the 190E is always the "starter" candidate and a buyer doesn't really care whether it's eight or sixteen valve as long as it looks the same it should be appraised similarly.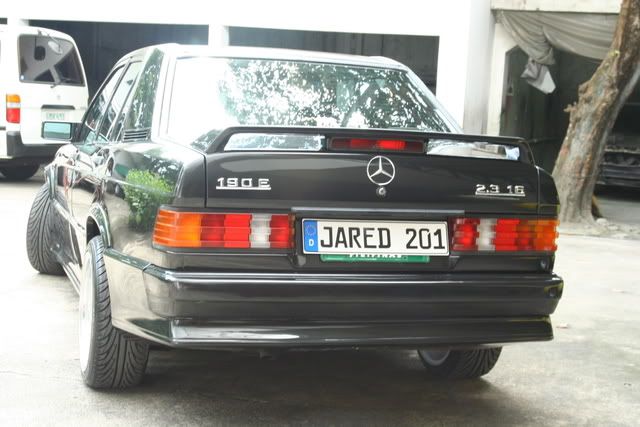 Not exactly a perfect car, but surely, the strings and catches attached are not a high price to pay for The British Influence.
Credits:
Route 66's anonymous customer - Mercedes-Benz 190E 2.3-16 Cosworth