So our Hong Kong trip was postponed with that H1N1 threat, and instead of putting the scheduled vacation (very well-deserved) aside, we decided to do last minute hunt for a nice vacation spot. Without any advanced bookings, we decided to hit north with very little preparation except for Klaudia's rear suspension job. Other than that everything remained status quo, no oil checks, no tire checks, no water checks, no electrical checks.
It was Sunday morning when we started to drive north from Susana Hts. in SLEX to Manila, of course, the shortest way to start Northern journey is at any nearest point from Kilometer Zero (Rizal Park, Manila), not the dog-legged C-5-EDSA-Balintawak which is a journey by itself. I'm surprised a lot of shuttle service and utility drivers today doesn't know this logic, that the shortest point between northern tip of South Luzon Expressway and southern tip of North Luzon Express (NLEX) is within the Manila area of Paco, Pandacan, Gov. Forbes, Dimasalang, La Loma, A. Bonifacio and finally the Balintawak entry of NLEX. If you can recite the commonly-known route points from South which is via EDSA it is longer than what I've listed. And that's twenty years of driving in and out of Manila.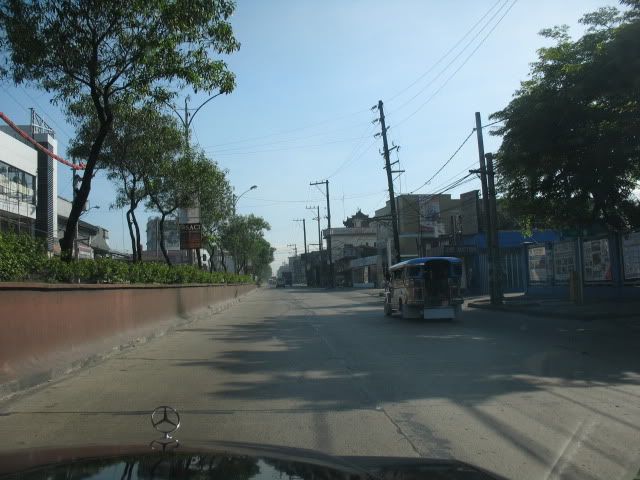 Long journeys will always have its share of almost axle-busting experience and the only two places Klaudia had it were in Makati and Manila area. These two cities are both moving backwards in terms of road improvements compared to the place we've been and to the place we're going. Rough roads in the city doesn't worth shutter counts in this journey. This should be fixed with taxpayers' money as soon as possible.
But since modestly-living Filipinos (those who drives and declare themselves poor in the surveys) has a very short and forgiving memory once they're through with this rough ordeal. To me, rough road in a city is a sign of deliberate insult for the powerless, voiceless and selfish middle-class.
Enter the North Luzon Expressway, the last time I drove this stretch was seven years ago and in fairness, a lot has improved. There's really no excuse to ignore the signs, and I don't think bashing drivers who can't understand English is discrimination, they should have passed the English-written driving tests in the first place, else, they will end up driving on the passing lane below speed limits which a lot of brand-new compact Japanese sedan owners do and when you flashed them to get out of the way, they will even hit the brakes, good enough to return the favor with a dirty finger for a very "educated" driving. Too bad, the infrastructure has improved, but most drivers hasn't.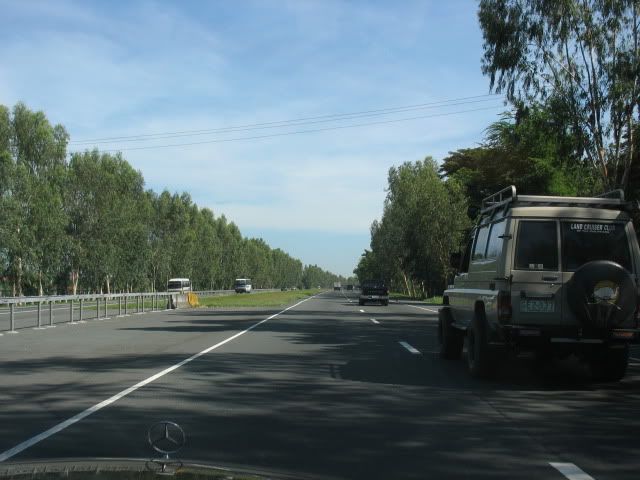 After a smooth NLEX drive, Klaudia finally got a taste of SCTEX concrete. I hate being a cynic in the wrong place, but SCTEX is a proof of receipt that my tax was well-spent at the national level, not the mythical "...ganito kami sa Makati ngayon..." propaganda, fortunately, some part of the country is not like that.
At this point, we already know where we're going; The Camayan Beach Resort in Subic Bay. It has been more than 10 years since the U.S. Military left, and much of what remained is still intact and well-maintained from roads to lush vegetations. The route via SCTEX has made this journey even more interesting.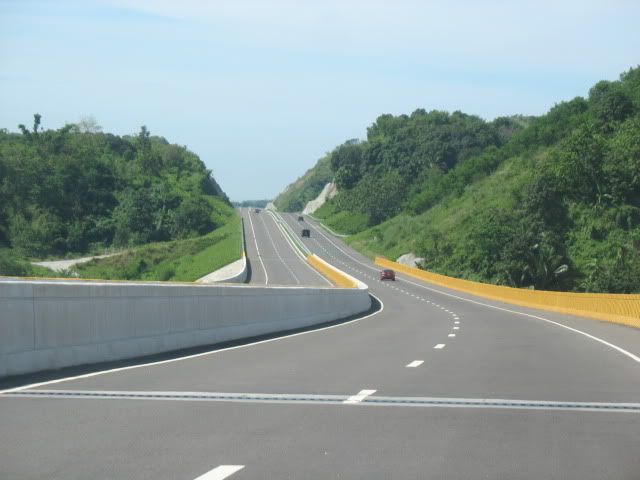 And I will agree that this is indeed a world-class expressway, and hopefully with the tightly-enforced world-class driving.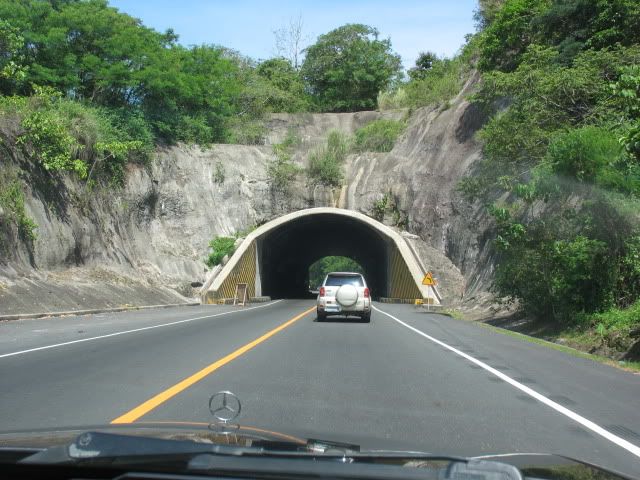 A glance at the control tower of Subic International Airport which is mainly an air cargo terminal is a sign that we're close to destination in half-hour or less.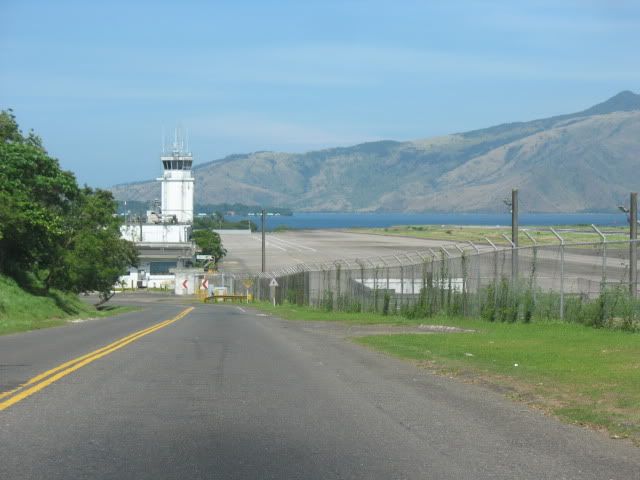 But we still have to negotiate some twisties along the way, which Klaudia handled gracefully the way she does for the past 25 years.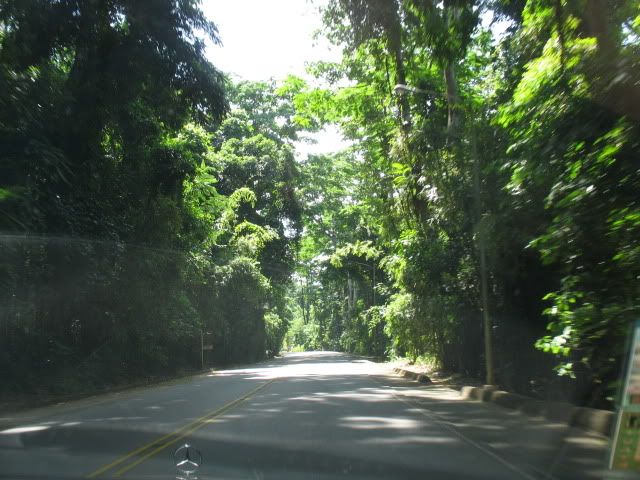 And finally, at the former, largest U.S. Naval facility in Southeast Asia, The German has arrived.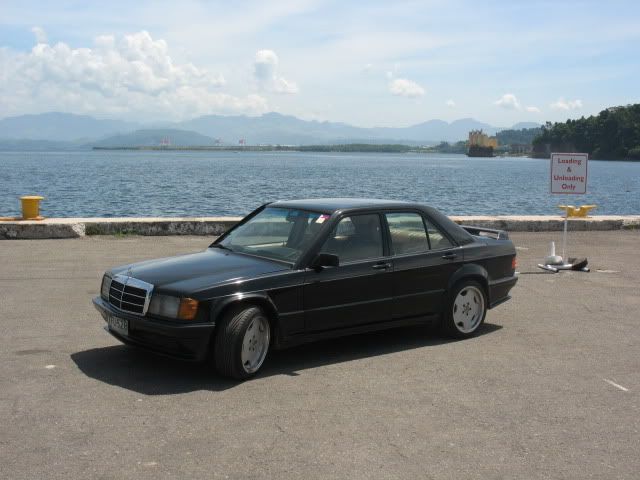 From South to North, Klaudia clocked 3 hours with one gas stop.