The World Wide Web is so dynamic that sometimes valuable information that we stumble upon today may no longer be available tomorrow for some reason such as the site administrator may no longer keep up with the tedious demands of maintaining and archiving static data.
So while I'm on it and googling "W201 Retro Design Concept". I'm going to make a small breakdown of what I have stumbled upon,
Automobile Magazine's Marc Nordeloos Q & A session
with the legendary Mercedes-Benz designer; Bruno Sacco. So without any futher adieu. Enjoy!
Automobile Mag: What Mercedes-Benz models do you consider to be your best designs?

Mr. Sacco: The 1980s W126 S-class, the 1990s R129 SL, the CLK, the SLK, and the W220 S-class that debuted in the late 1990s. But my favorite is the Mercedes-Benz 190 [W201] because of its importance to Mercedes.
I must agree that the W201 may not be the best Mercedes-Benz model but it's sure was very important to Mercedes-Benz especially when it was under intense pressure from competitors.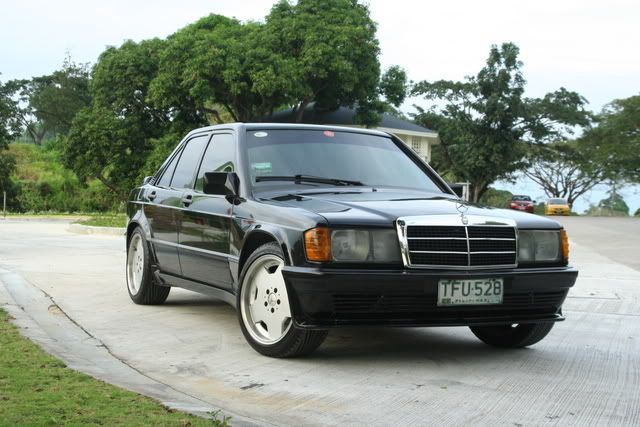 Automobile Mag: Is there a model you designed that you're unhappy with?

Mr. Sacco: The W140 S-class from the early 1990s, because it is four inches too tall.
I'm not sure about it since I'm no big fan of Big Benzes. Some may like it a lot but this particular model wasn't made based on the designer's ultimate wishes.
Automobile Ma: What current designs do you like?

Mr. Sacco: I like what Cadillac is doing with some of its models. I did not like the Allant, but the Evoq show car and the XLR are good designs. It's nice to see manufacturers come up with a new design language and develop it. But it is important to be careful which models a company chooses to feature an edgy design.
Yes, edgy is the new sexy.
Automobile Mag: What current designs make you shake your head?

Some of the SUVs from Korea. Also, BMW seems to lack a clear focus on its design theme. It is important to balance classic design themes when developing out-there designs.
And ACTYON is what I have in mind!
Automobile Mag: What non-Mercedes designs are your favorites?

Mr. Sacco: The Lamborghini Miura, the Ferrari 275GTB, and--although I know it's a Mercedes--the Gullwing.

Who would go wrong for a Gullwing?
Automobile Mag: What are your thoughts on retro design?

Mr. Sacco: It's popular and it helps sell cars, but it offers little perspective on design. I do like the Mini, though.
The Mini, The FJ Cruiser, The Shelby. The W201 retro? Somebody should run a design contest for this!
Automobile Mag: What cars do you own?

Mr. Sacco: A Mercedes 560SEC. I love the car except for the large, plastic door-handle surrounds. I am considering having my car modified to fix this design flaw.
I can't wait to see this Super Mercedes flaw fixed.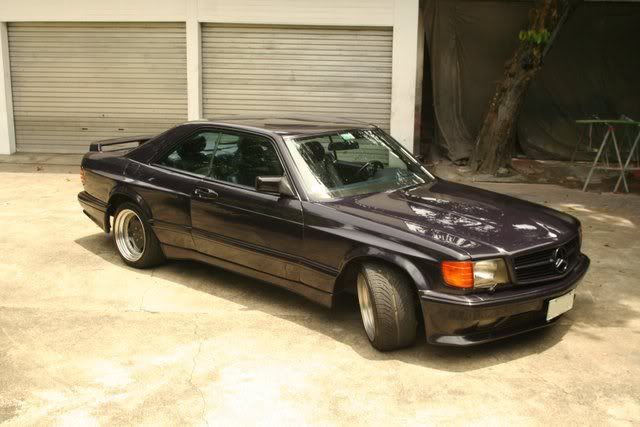 Automobile Mag: Say you have a long weekend ahead of you. What do you drive and where do you go?

Mr. Sacco: I would take a Mercedes-Benz SLR McLaren to Paris.
Now I gotta grab my camera and spot an SLR McLaren. See you around!