By accident, I stumble in a not-so-high-profile auto show in our favorite shopping place in the South. The Auto Summit 2008 in Festival Mall, Alabang is a typical car show in which half of the exhibitors are brand-new car dealers with really no interesting stuff to show.
There were several Japanese ricers modded for different types of competition. But what made this show interesting are the European entries. One that stands out obviously is the Ferrari, well I'm not an Italian engineering nut so I may not have an idea on what's the difference between a Ferrari F-this and a Ferrari F-that if I don't have a catalogue with me, but anyway, F*-that.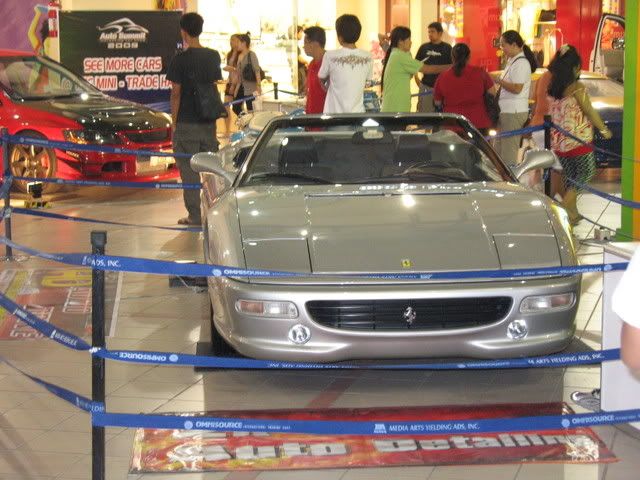 There was a lone muscle car as well, Chevy at that, but I guess this one is being used for drag racing.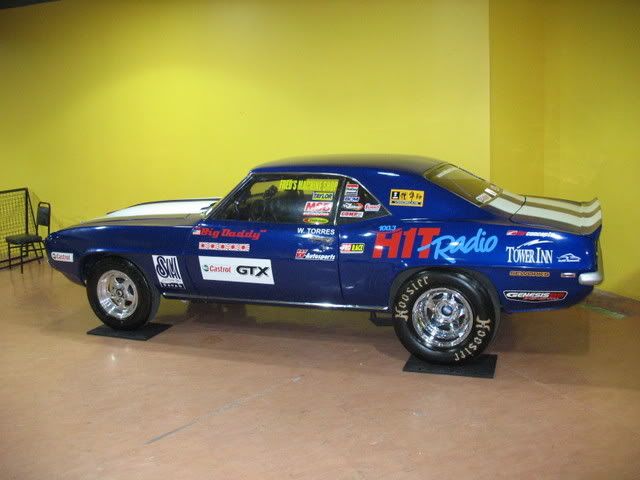 Going around the show, I kept on wondering why there isn't a single Mercedes-Benz, what happened to the marque? I thought most people will stand down, hands up, step back or shiver upon hearing the word "Chedeng". But I couldn't find one single piece of the Three Pointed Star. I keep on reading about a lot of raves and rants about it here in the Philippines but WHERE IS IT?
Finally, my wife called up asking where the hell am I and demanded that I had to see her in a boutique somewhere, so I hurriedly left and along the way in a not so prominent corner of the mall. Finally, I sent an SMS that I'll be on hold for a while, I spotted not just another Mercedes-Benz but it's a rare silver E320, C124, blue-top convertible.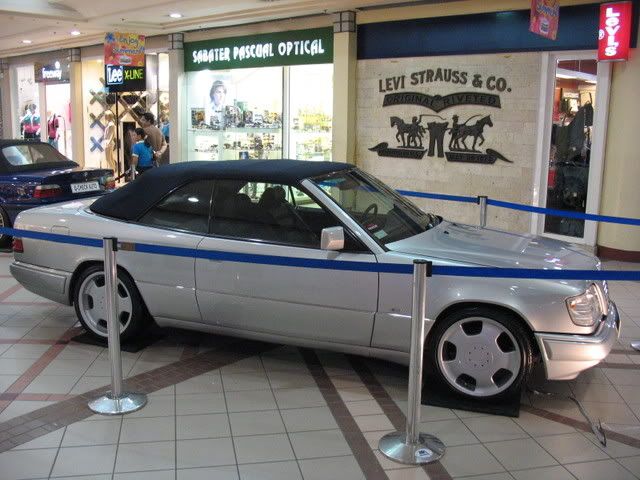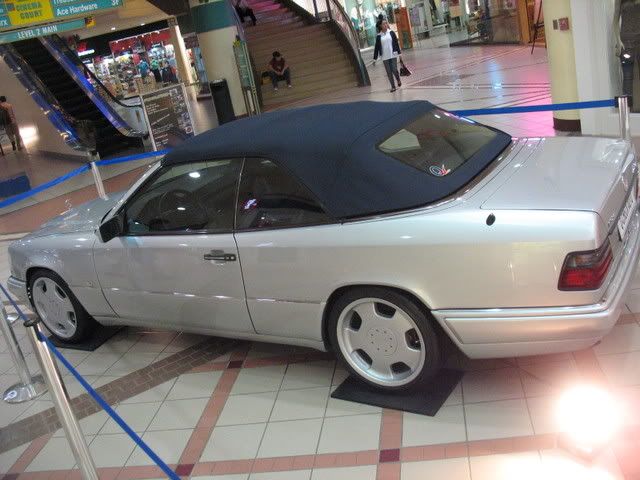 This beauty is not actually one of my favorite Mercedes-Benz. But it is a shame that it was placed in a spot where not much people are going to see it or even appreciate it. Since the Mercedes-Benz was unattended when I found it, I wasn't able to get in touch with the owner or person in charge with it so that I can exclusively feature it this blog later on.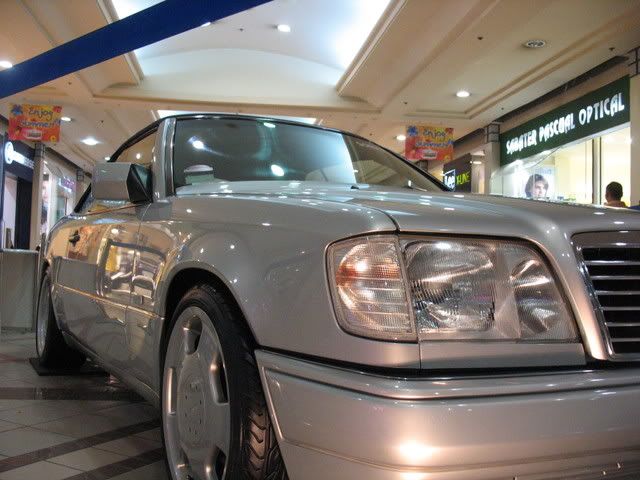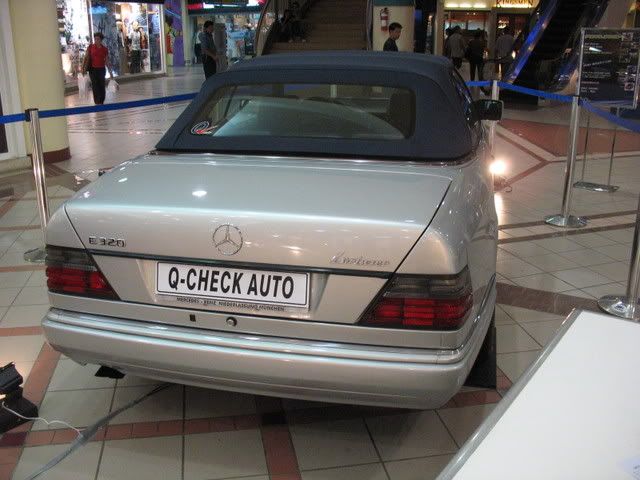 Mercedes-Benz is very active in lots of high-profile events such as Mercedes-Benz Fashion Week, Mercedes-Benz Open, Mercedes-Benz Cup etc etc. Mercedes-Benz enthusiasts should be more excited in putting in not one but more of these beauties and dominate the floor! But for now, we'll leave that honor to BMW and Honda. The MB nuts are not doing it and not making it happen so somebody else will and I salute this guy who put his C124 where at least people can see.