Sometimes things gets done faster when starting off with fewer heads. There's just too much ideas but lack the appropriate actions. Too much talk but that's just about it. More than a year ago, the idea of a coffee table for book Mercedes-Benz in the Philippines just popped up off my head out while I was observing the beauty of the marque cruising one of the street of Metro Manila. This idea was never kept a secret in order to get important inputs from different Mercedes-Benz enthusiasts specially those who owns and drives them in the Philippines. For quite some time, it stayed as it is, an idea.
Enter 2009, my first resolution was to get a draft printed. Second, not to post/share anything about whatever's in my mind anymore. I failed on the second. Perhaps because my expectations was too high since it's about Mercedes-Benz. In short, it's simple as talking to the wrong people.
Finally, three days after I placed my order on SharedBook to have this blog printed as a draft, I'm convinced this is what coffee drinkers will pick in the magazine stand of their favorite coffee shops, free of charge.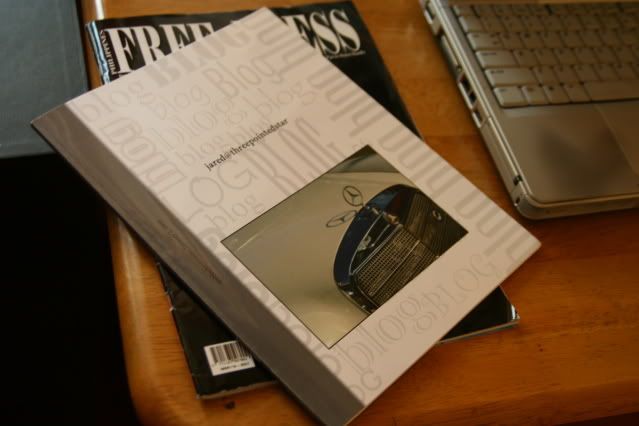 Browsing through the glossy pages, the draft basically contains the writings and pictures of this blog. Which will provide the fundamentals on what goes in to the real public version of the coffee table book in which other writers will be given space to write about the marque and magazine-quality photographs where budding photographers will be given an opportunity to share their works on Mercedes-Benz.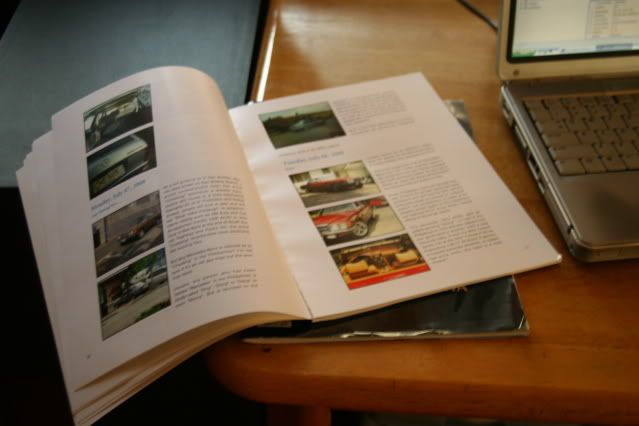 The book will only contain stuff that a coffee table reader can understand and learn right at the very moment of his/her relaxation, so none of those mystified "AMG-spec", "mil-spec" or even assuming what's on the mind of the designer and car lingos that can't be referenced from an official manufacturer's documentations and service manuals. In the larger picture, the content is just about the marque and its relationship to the country it's running on; the culture, the ownership, the legacy, the lives and the challenges that the owners has gone through together with their reliable Mercedes-Benz whether it's a classic (there's no old Mercedes-Benz) or new, in which club they belong (so what? Even Germany has more than one official club).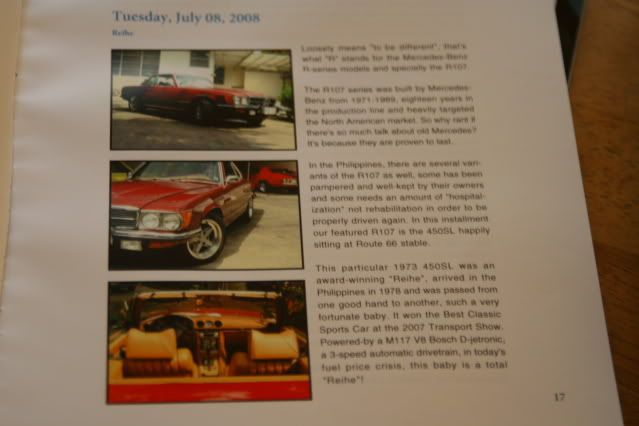 This is "Chedeng", Philippines' Mercedes-Benz Coffee Table Book/Magazine. What's next? We seriously want to distribute it free of charge. For now, please do enjoy the online version. ;)