Happy New Year. Fortunately, we made it out of Washington-Dulles International Airport as scheduled and just in time for Christmas in the Philippines. A quick shot of what I have observed in the areas of Washington DC, Maryland, Virginia, New Jersey and New York; there are so many W211s, SL55 AMGs, W204, W221, a few classics such as W201, W123, W124 and W126 all running steadfast in the highways of I-270, I-495 and I-95. What's really interesting are the W123s which all runs too well in this bitter cold weather. In fact, the W123s are so reliable, you won't find them in the junkyard.
One of the junkyard I spotted was Crazy Ray's located at Mt. Airys. Unsurprisingly, there are more BMWs than Mercedes-Benzes in the lot.
There are couple of W201s I stumbled upon and their condition is still roadworthy by Philippine standards, so it was really a suitable donor car for Klaudia.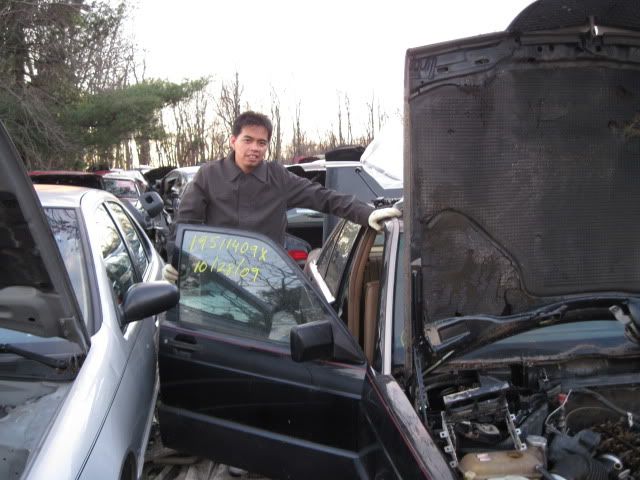 I think the trip down to the junkyard is my "disneyland" while I was in the U.S., even the parts from these cars are still "brand new" by Philippine standards, it's sad that I don't have enough time to really take and pull off a lot of parts as I can plus the burden of Blizzard 2009 really put a lot to stand still.