"Ang Batuta ng Mercedes-Benz Sa Pilipinas" or Mercedes-Benz Club Of The Philippines for the lack of a less boring translation. Before the advent of online communities, internet relay chats, bulletin board systems, meetups are the heart and soul of a club. People gather around with a single common interest whether it's a fondness towards the horses on the bonnet of a jeepney or a forum of daring Makati Window Cleaners Association, the convocation is physical rather than virtual. And to better understand a person, spoken words are better than written words, Mercedes-Benz enthusiasts are no exception to that fact.
Sunday was the day designated that a certain meetup will be brewing in the South side of Metro Manila as I read my SMS five days ago from a fellow enthusiast. As I checked the digital landscape it all seems quiet so this sounds to be interesting, it signals a 99% pure Mercedes-Benz rap session. Location is a nice, fresh, premiere European used car depot called AutoVille, forted between to rooks Shakey's and Sinangag (Fried Rice) House. Aware that it's a bloody traffic Sunday so I took a drive around the nearby province (Cavite) to circumvent the Filipino's love affair for free airconditioning and I ended up taking the nice [let me borrow the line from a lifestyle auto magazine] "world-class" thoroughfare called Daang-Hari. Estimating the driving time, I rather take this long and winding road and enjoy the view of the old communities at the end of it rather than languish in one of Henry Sy's greedy undoings.
So I took it, ended up in a little community somewhere in Bacoor, Cavite. If I'm an Su-27 Fighter pilot I can call that route The Long Cobra Maneuver and pop out from the rear of the target. With less hassle and more acceleration, I finally ended up to my destination right smack on target, just a bit late.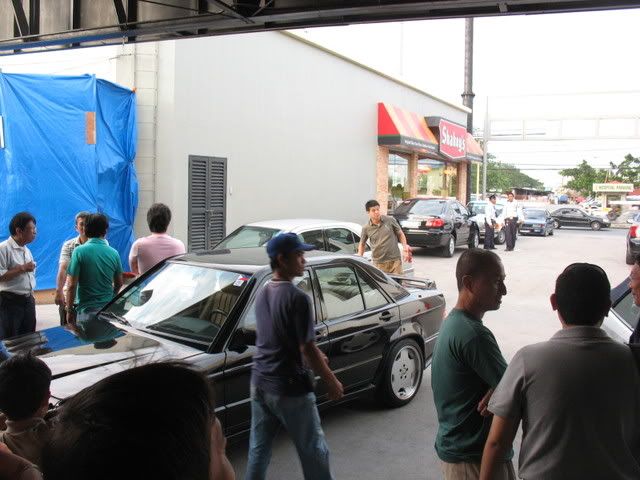 I'm not really so sure if what I came for is just part of the club or the whole of it. Or did I arrived in the last day of The Great South European Car Sale?
As of now, this is one of the finest Mercedes-Benz convergence I have ever been to on any given Sunday.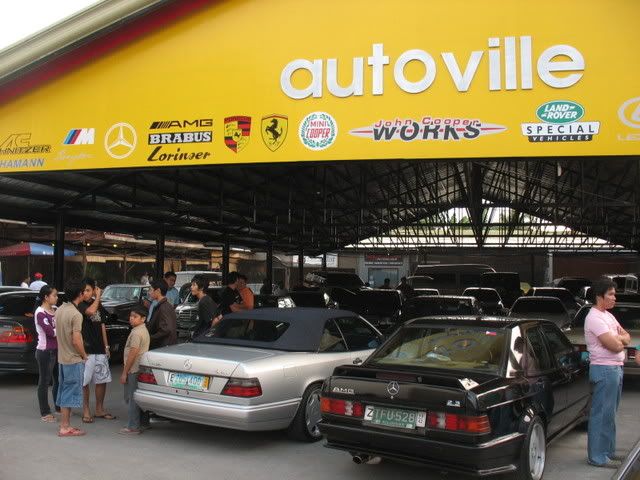 It's great to see people of different age brackets share the same enthusiasm for the marque.
One of the most interesting part of this gathering is, all exhaustion from driving were diminished by the untiring view of these classics and modern classics cramped together in a space-deprived area that upgraded its real property value for a few hours.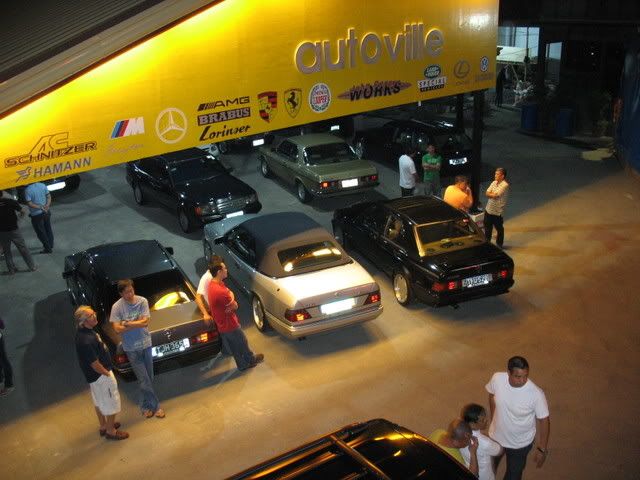 At night time, it's great to see people who stayed and still talked about the three-pointed star over the bottle of chilled fermented malt and yeast.