Loosely means "to be different", that's what "R" stands for the Mercedes-Benz R-series models and specially the R107.
The R107 series was built by Mercedes-Benz from 1971-1989, eighteen years in the production line and heavily targeted the North American market. So why rant if there's so much talk about old Mercedes? It's because they are proven to last.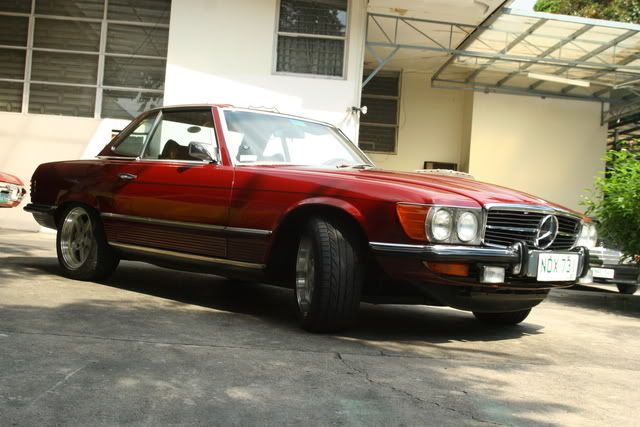 In the Philippines, there are several variants of the R107 as well, some has been pampered and well-kept by their owners and some needs an amount of "hospitalization" not rehabilitation in order to be properly driven again. In this installment our featured R107 is the 450SL happily sitting at Route 66 stable.
This particular 1973 450SL was an award-winning "Reihe", arrived in the Philippines in 1978 and was passed from one good hand to another, such a very fortunate baby. It won the Best Classic Sports Car at the 2007 Transport Show. Powered-by a M117 V8 Bosch D-jetronic, a 3-speed automatic drivetrain, in today's fuel price crisis, this baby is a total "Reihe"!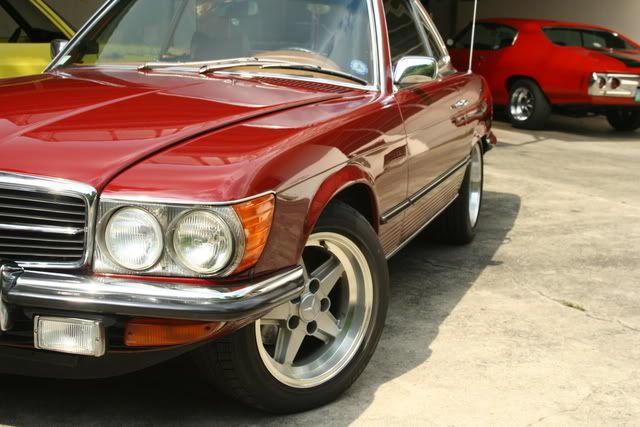 Inside, this 450SL keep the original Bamboo MBTex interior. except for the Self-Destruct button, all controls are correct. It now sports a Burgundy soft top, although not the correct color for its body paint but, nevertheless, it looks great. As of this writing the 450SL has clocked in 66,000 miles.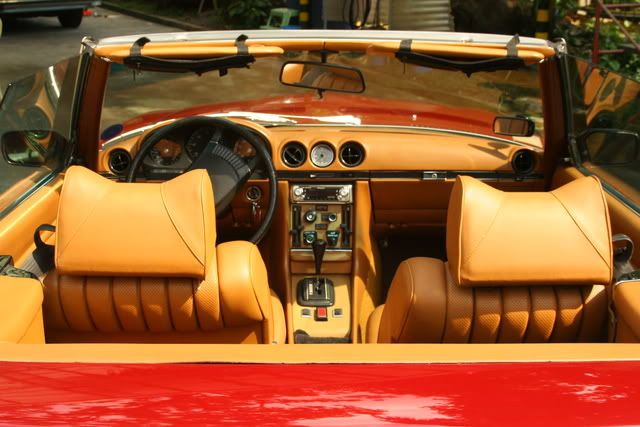 Driving a very well-kept R107 is a totally different experience from anything else. It's not called "Reihe" for nothing. Even with 3-speed automatic transmission it can climb up to 140 miles per hour without much effort.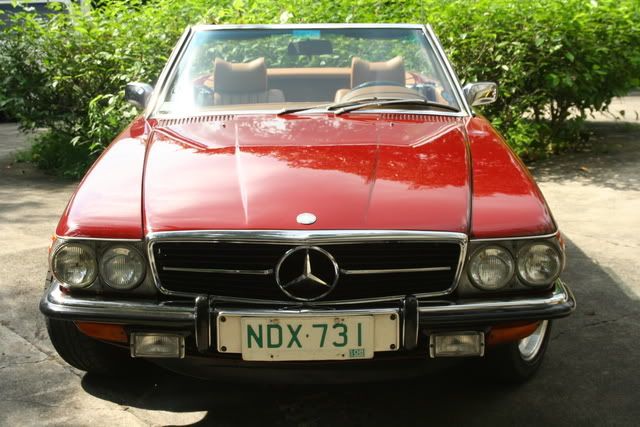 At any angle, being 35 years old, this beast is still a looker! An ideal retirement car. Complimenting it nice is totally an understatement. "Reihe" is for those who dares to be different. Once again, thanks to ROUTE 66!
SEE MORE PICS HERE