If it's not good enough yet. Bruno Sacco's super project turned over to Aufrecht and Melcher to become their super-super project, of course, we'll have a super
WerkWagen
. Without any further adieu, one of my much-venerated Mercedes ever.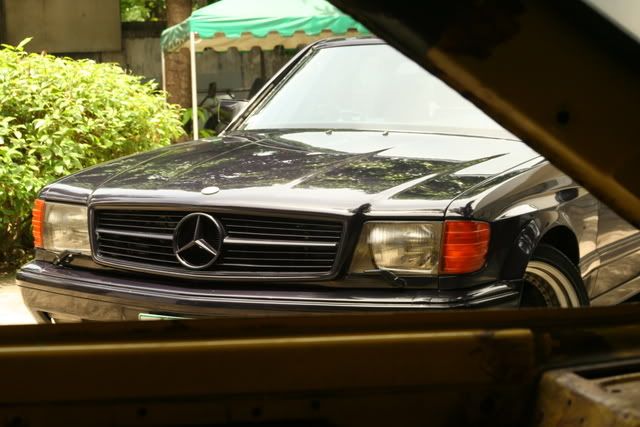 The coupe to end all coupe. The Mercedes-Benz 560SEC AMG C126 is an unarguably a real Mercedes muscle, it's not just a
Panzerwagen
it's a
Blitzwagen
. Only 28,929 coupes where made from 1985-1991 or four thousand eight hundred twenty one and a lunch break were made per year. Only 2 known real
WerkWagen
arrived in the Philippines, one ended up in ashes and the other one is still kicking (but not the bucket).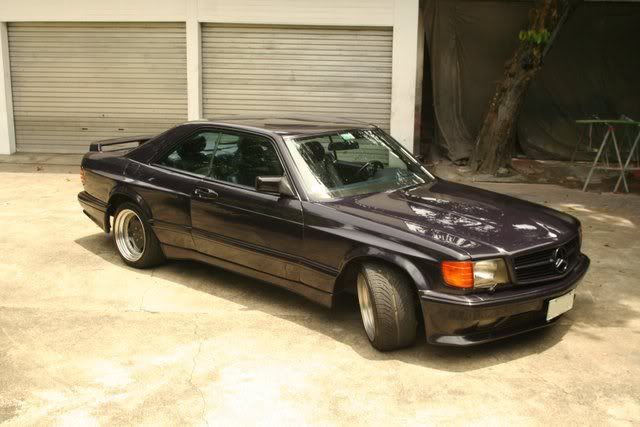 An AMG
Werkwagen
, by the way, is not a Mercedes that is tuned and modded using all original AMG components inside a ghetto shop, it's a Mercedes that has been hand-stitched with AMG component at different AMG facilities that existed during C126 era.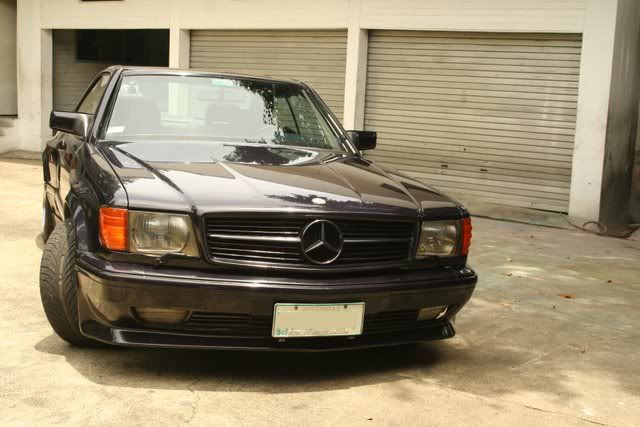 This lovely beast is not called The Super Mercedes for nothing. With an AMG-tuned M117 V8 engine that yields 300+ horspower, I can put the label "Duck Rice with Soya Oil" to any Japanese Ricers of the same class today (if there is any).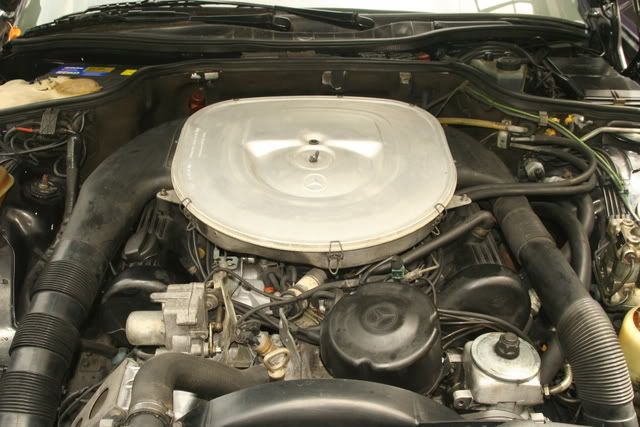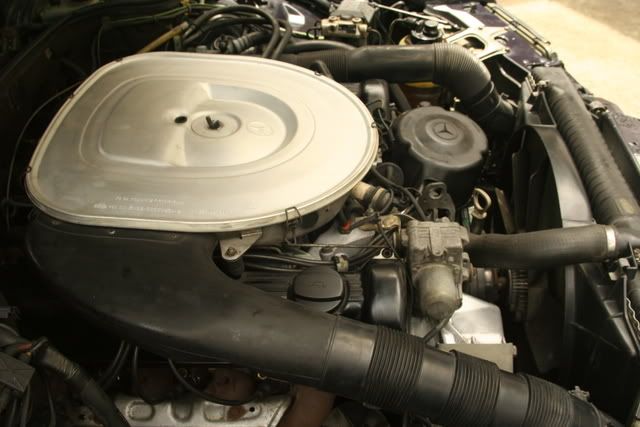 The M117 engine has been around with Mercedes from 1969-1991, Mercedes-Benz engineering has been founded on solid platform that building its cars has been a modular affair. Observing keenly, Mercedes flagship cars that were sold from 1969-1991 only differed in looks, safety and aesthetics but the engine didn't change or the engine block, so to speak.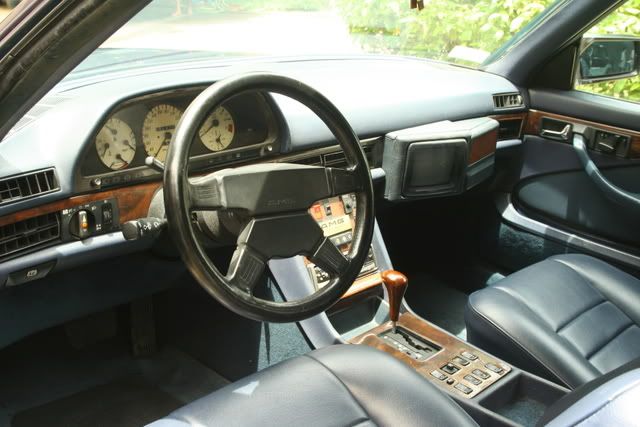 Inside, we'll be able to understand that Mercedes-Benz's business is all about building great cars and not electronics. The cathode-ray tube compact television may look so cool during the '80s but it's totally a joke by today's standards.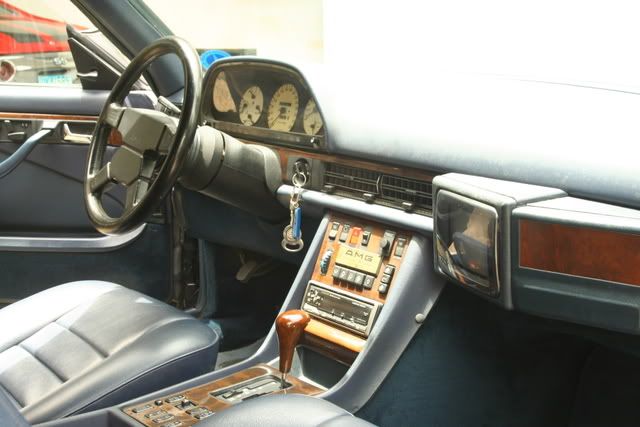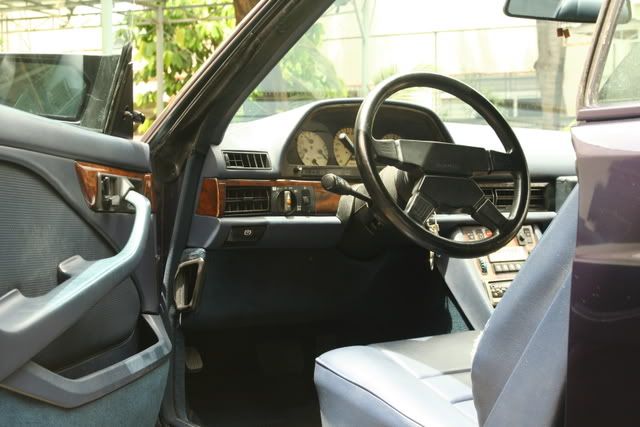 One of the most popular sci-fi TV show during the '80s was the Battlestar Galactica and surely, AMG will not fall behind. The standard controls, climate control buttons resembles much of those in the Viper(not the car, but the fighter).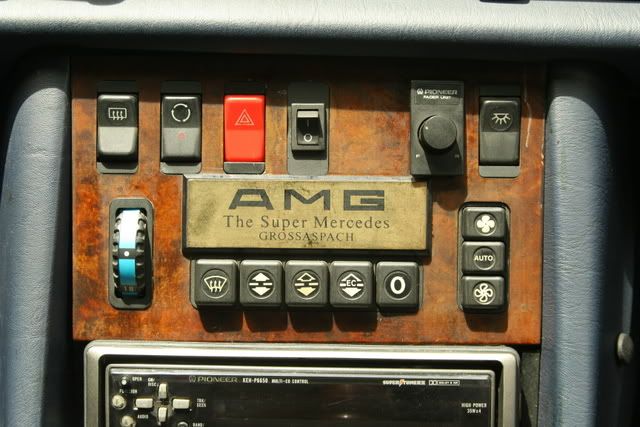 One cannot appreciate the "Superness" of The Super Mercedes without taking it for a spin. Even with a not so perfect condition powertrain our very Super Mercedes immigrant still kicks up to 120kph in less than six seconds.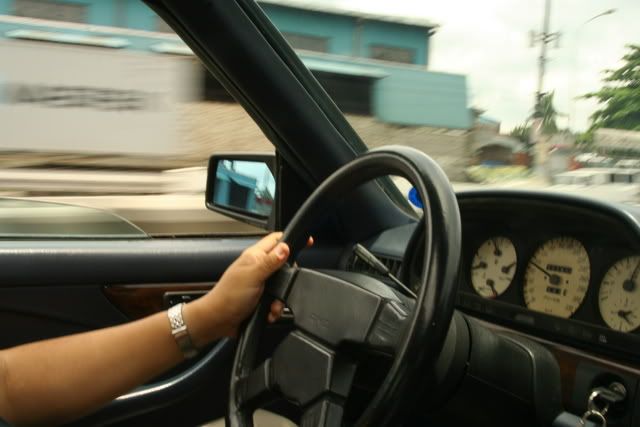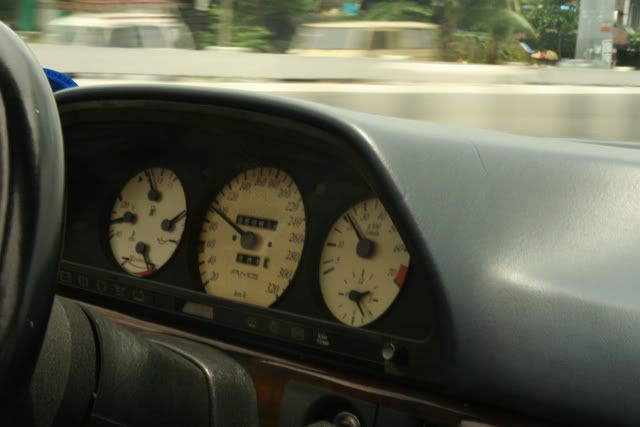 But due to the faulty transmission, power is quite difficult to tame and just like any other super creatures this one don't want to be taken with a good shot.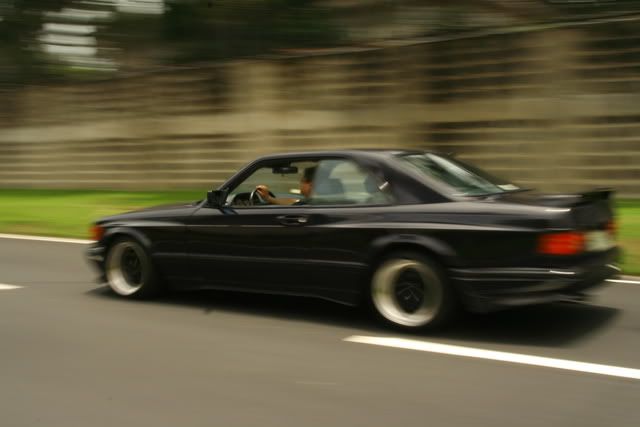 The Super Mercedes was one of the best works put together by Bruno Sacco and his team and with the ever-enthusiastic Aufrecht and Melcher. It's sad to know that they don't build Mercedes like they used to be because Mercedes-Benzes today are basically no longer designed by automobile designers and engineers but by scheming jokers, policymakers and Poison Ivies disguised as environmentalists.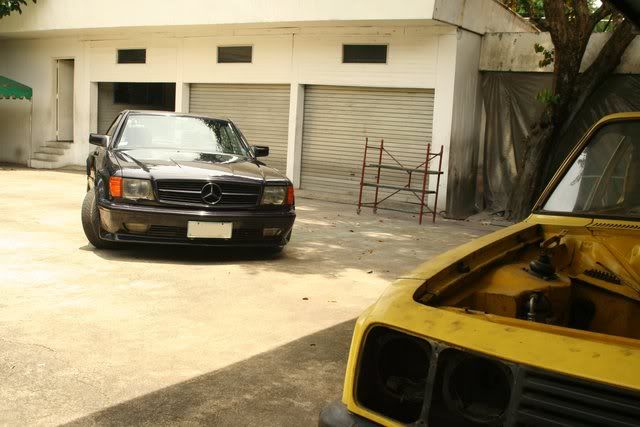 Special Thanks To:
Route 66 - For The Super Mercedes and a great lunch at A La Diane