Imagine this, you're driving in one of Manila's beat up streets also known as Tungaw Central or Smegma Kid's Alley with your stately Black Mercedes-Benz, no air-con, analog radio, with elbow extended outside the window and then suddenly you're screamed at;
"Hoy, Batman!"
and kids abruptly stop playing and begin to chant "Batman! Batman! Batman!" to the rhythm of your engine's chugging. You're expecting this because you're driving a
Heckflosse
and you whispered "Bullet day, I will giant you, all of you!" in Filipino
"Balang araw, maghihiganti ako sa inyong lahat!"
. And it turns out you become The Joker.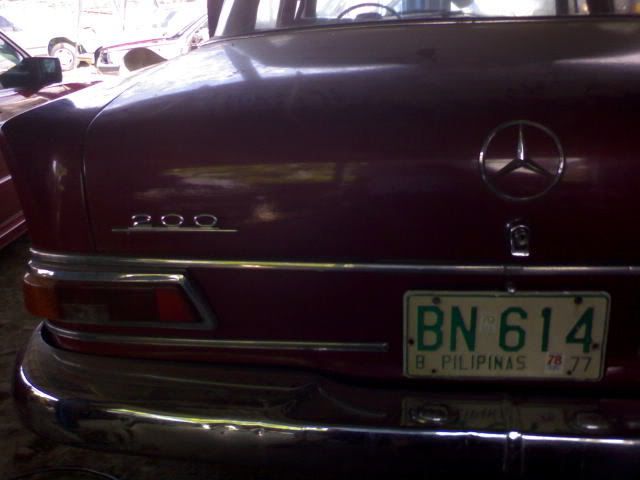 Sometimes it's quite painful. Of course, who wants to see his/her favorite marque blown up in her/his favorite movie? Just like Gotham City's Judge Cirillo's W210.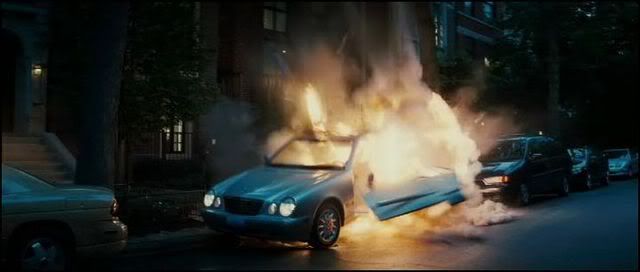 Anyway our favorite marque has been in an on-and-off affair with the man-who's-also-a-flying-rodent. Take for example the tasteful preference of his sidekick The Boy Wonder who sneaked out one of his Batmobiles, I mean Batbenz, to stroll out with friends which is based on Mercedes-Benz CLK-GTR.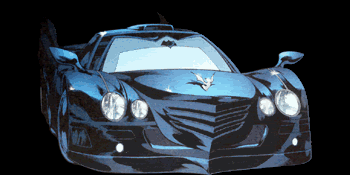 In one of the Teen Titans episode this poor chap ended up on its roof during a fun run thus activating the beacon and alarming Batman to go retrieve his Mercedes-Benz Batmobile errr Batbenz.
Now that the "Tumbler" is out of commission, thanks to Joker's shooting skills with the RPG. Speculation is hovering that our caped crusader ooops I mean The Dark Knight is in the market for a new ride and Bruce Wayne (Christian Bale) has been spotted driving the next Batbenz I mean the next Batmobile.
The SLR 722. Well, very ideal for fighting crime specially the organized ones. Hopefully, it's also ideal for fighting corruption. I think somebody has to warn Batman what to expect with the 722. First, somehow it should be Euro-4 but in filthy Gotham City that doesn't seem to care what Euro-4 is all about, Joker might prefer a clunkier and older muscle car. And if the Batbenz's Euro-4 goes titsup during the chase, well, good luck and fight another day.
Credits:
Julian Herzog - CLK-GTR photo
AngMoKio - SLR 722
BatmobileHistory.com - CLK-GTR graphic