One of the scariest German ingenuity landed in the heart of Hiroshima and Nagasaki at the closing of the Second World War. Unfortunate is not the word for those who saw the flash and ends there, but for the
Hikabushas
(blast survivors) that will receive further suffering with the downpour of the ash-like Black Rain, things will never be the same. Until then
Hikabushas
will be treated with difference, away from ordinary, away from normal. And this is The Curse of the Black Rain.
This Sunday afternoon what has befallen me is something that dared to be different but it's not entirely of the "Reihe" kind, a one true Beast of the Black Rain; The Mercedes-Benz CLK 55 AMG W208 UnConverted
Japan
version. Truly an adapted pride of The Rising Sun.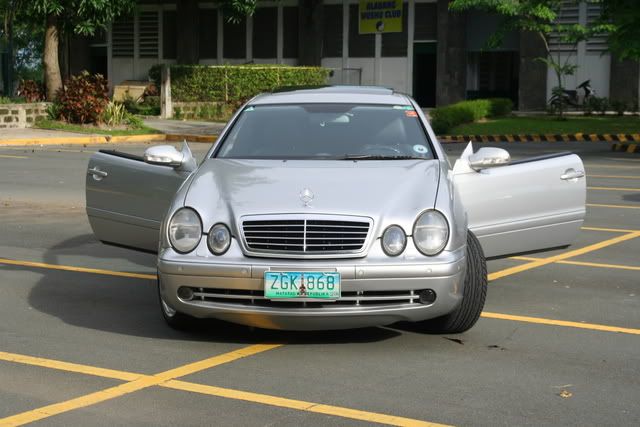 Powered by a handcrafted 342hp, 5.5 liter, V8, M117(TBC) powerplant. The CLK 55 has a racing car specifications that goes with stiff forged billet steel crankshaft, AMG-specific camshafts, of course, and all those yadda, yadda, blah, blah the-stuff-you-already-know-about (ooopss "lifestyle" alarm going off...).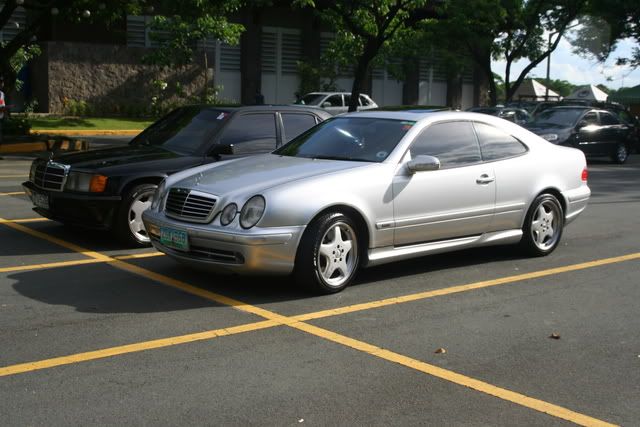 This beast is just as immaculate as some of Sacco's works that transcends through time even if it has a very short production span of five years from 1997-2002 which is actually too short for a typical Mercedes-Benz factory planning.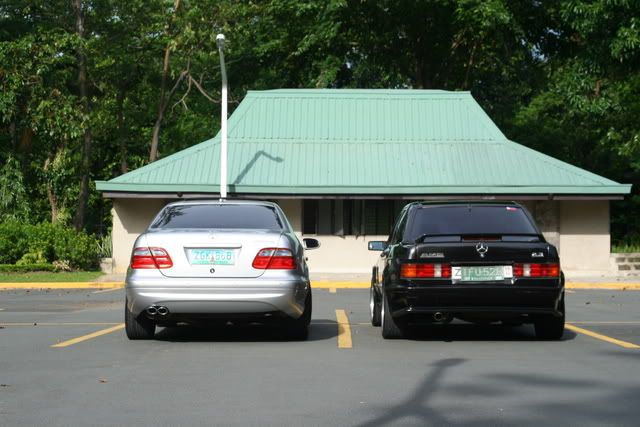 Even the rear elements are distinctive from its European counterparts with shorter license plate placeholder.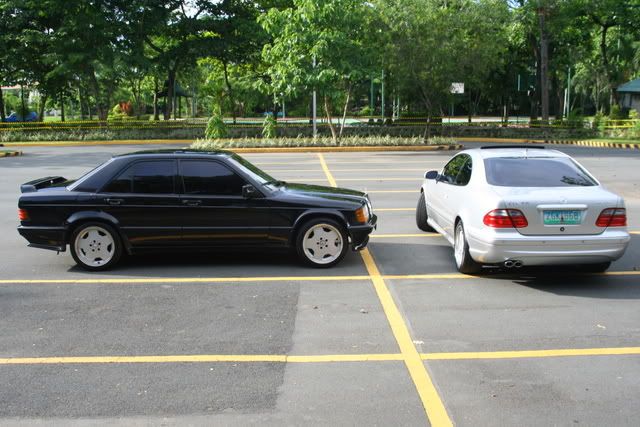 It's truly an elegance that looks well in its past. Not directly from the W201 but from the C-class platform which is actually from the W201 platform, a genealogical tradition of excellence.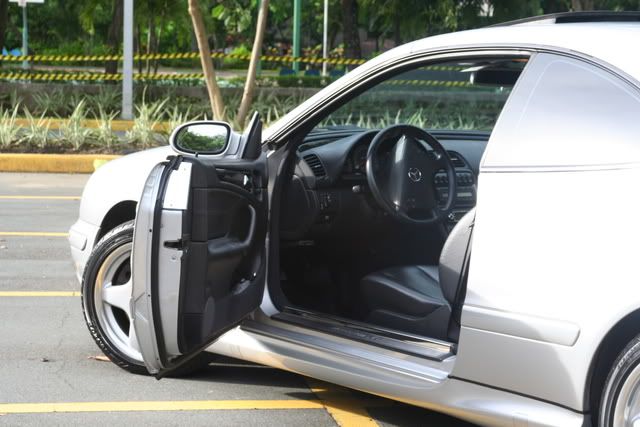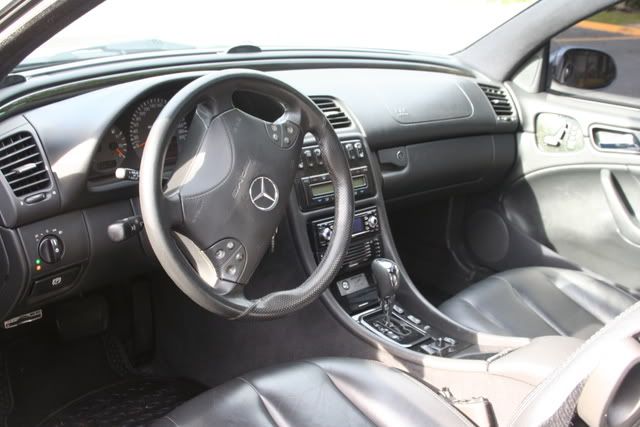 Inside, it's a Space Shuttle but don't worry, all labels are still in English, no conversion/translation were done, it's still the familiar Mercedes-Benz controls with some don't-press-what-you-don't-know add-ons because you may never know it's an eject button.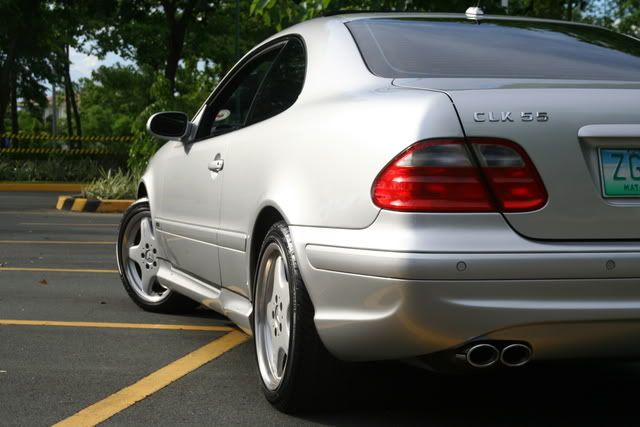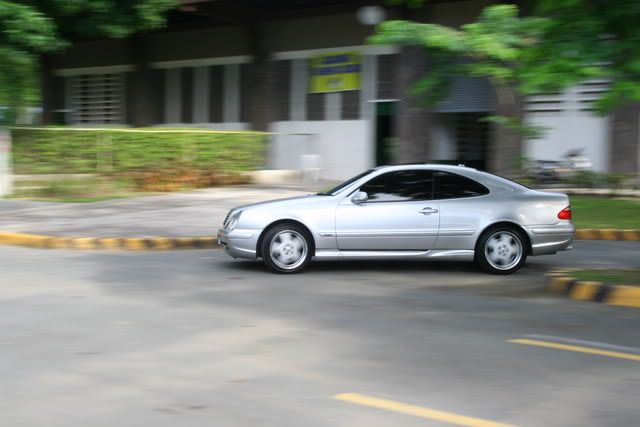 Driving back to civilization (that's Starbucks Madrigal), Paltik (the CLK55 owner) took the helm of Klaudia so I did took the helm of The Beast of the Black Rain. An initial rush of adrenalin pumps to my irritating migraine, per instinct I focused on the dashboard and looked at the semi-digital display, it then flashbacked on me; Uncle Ho and Uncle Rashid both Singporean cab drivers who used to shuttle me around the Lion City in their E-Klasse Taxis has the same display! Fortunately I'm in left-hand drive and this is Philippines so I'm no cab-driver. And Klaudia just left me behind so I kicked in to "D" and followed. I'm sinking but I'm still "slow". That's Mercedes-Benz V8, finesse and graceful but overly capable.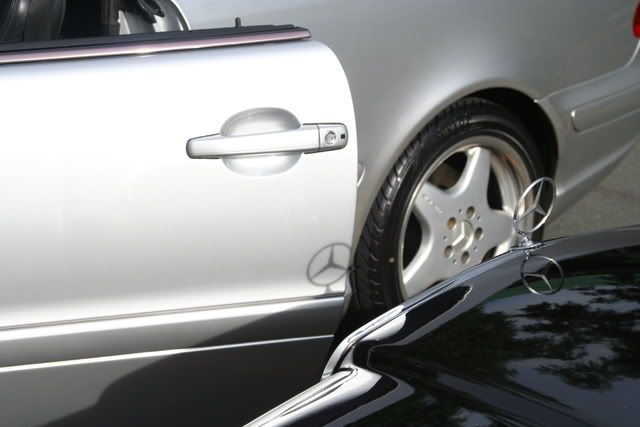 At the end of the day, The Beast is fun. The "switching" feeling is not there unlike driving a new Japanese ricer and going back to the older Japanese ricer where some things starts to feel softer and softer. To our beloved marque, old and new, the "Benz-y" feel is always there, it's still solid and still very much stable.
Credits:
Ronald Nunez, Mercedes-Benz Club Philippines