This month AMG concluded its 40th year in existence. But before I start with something "angas", let me drill down with the few "what ifs" scenarios 20 years before 1967.
1947, Germany and its allies turned out victorious in the Second World War. United States ceded Philippines to Japan whose dwindling resources at that time eventually turned over its protectorate role to Germany. Despite semitic fear, uncertainty and deceit that we usually see in movies, books and TV today. Germany is no indifferent to the Filipinos and in the Philippines in the ways they are to the Jews in general for the reason that Dr. Jose Rizal is one of its treasured storyteller and excellent educator to the Arian race during his fruitful stay there in the 19th century.
Hitler continued work on his dream city called Germania with a tall order of raw materials needed to complete it, Germany has to look somewhere to continue building its other postwar interests. Daimler-Benz, having contributed substantially to the creation of The New World Order by Germany's definitions has to find its own resources that will not hinder to the completion of Germania. Despite all this Germanization, English is still the globally spoken language. And Philippines is just right smack on this opportunity, with the only English-speaking citizens around the region. To cut it short, The Aktiengesellschaft has its headquarters in Stuttgart but has all its dozers, drillers and cutters slicing through mines, forests and rivers of the Philippines building the finest Mercedes-Benzes in factories and plants nearby.
Fast forward to 1967, We'll probably have
Castro, Reyes, Asuncion Pasig (CRAP) GesselSchaft
or
Santos, Hipolito, Ignacio, Taguig(SHIT) GesselSchaft
or
Francisco, Urdaneta, Coronel, Kalookan (F*CK) Gesselschaft
as performance tuning companies working with Mercedes-Benz. Imagine your great exotic Benz today sporting such emblems from engine bay to the boot.
Fortunately, the Allies won. And in 1965, Mercedes-Benz employees Hans Werner Aufrecht and Erhard Melcher supped up the engine of Manfred Schiek's 300 SE as a personal, non-work-related backroom project. The project was so successful that they created a cult following that lead them to decide to leave Mercedes and in 1967 Aufrecht, Melcher Grossaspach (AMG) Gesselschaft is operational.
One of AMG's legendary creation is the Mercedes-Benz 300 SEL 6.8 V8 that conquered the 24 Hours of Spa-Francorchamps 37 years ago by Hans Heyer and Clemens Schickentanz. This fire-red beauty still put marvels in to the eyes of AMG fans because aside from engine mods, stabilizers and rollbars very little was done in the interior which means the innards still resembles a normal car.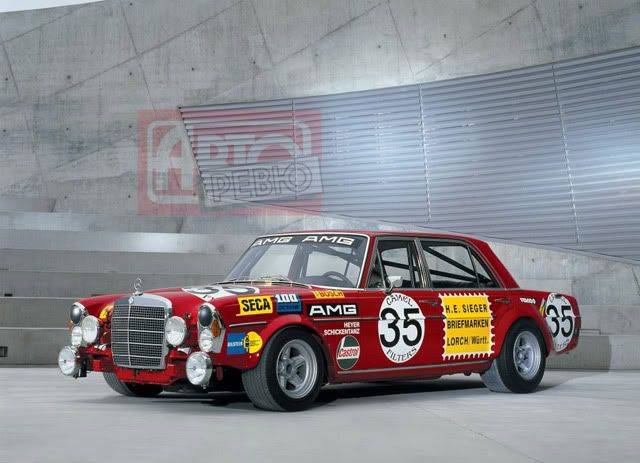 Among my personal favorites from the early AMG-modded Mercedes-Benz is the C126 560SEC. Honestly, I don't want to spent time on keystrokes saying what the readers already know and what they can Google easily. But in the Philippines, there are only 2 known units of this C126 that is factory-original from bumper-to-bumper while others who claim originality still needs to prove their authenticity.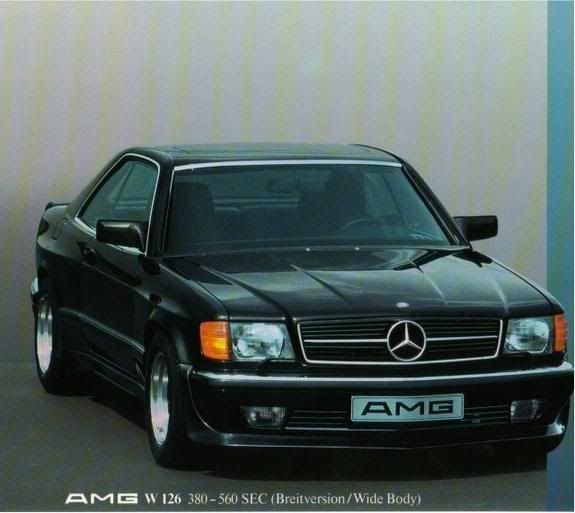 40 years passed, AMG engineers in its Performance Studio at Affalterbach still hand-made their engines and autograph them as a sign of fulfillment of their customers' dreams. As Aufrecht has said and quoted many times;
"You must never say why something can't be done. You must ask yourself how it can be done."