Born in 1963 during the time when Philippines was still enjoying its glory days; with the most powerful armed force in Southeast Asia, has enjoyed so much economic blessings, no insurgency. If my memory is correct it was also the dawn of The Great American Muscle, V8s, V12 powered with Boron petrol (which is actually an iron and not leaded gasoline, it was so advanced in its time that it was discarded on automobiles not because of environmental implications but cost) randomly rambles in the streets of Manila and the other municipalities of Rizal (no Metro Manila yet).
Production of Pagoda SL ended in 1971 and was succeeded by a more meaner R107. I am not certain what year the first Pagoda in the Philippines arrived but if it was here in the early 60's then it sure just blends right in to the community. And it's not known as of this writing how many remains roadworthy. So far, I have spotted four of this collectibles wandering around here and there.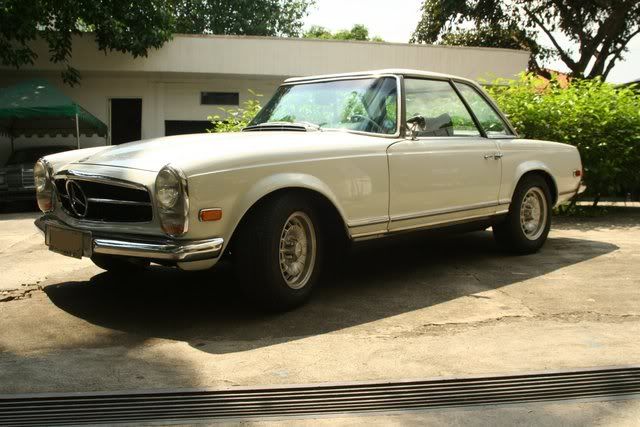 W113 also popularly known as Pagoda or Mr. Slim. Pagoda, because the roof resembles an oriental-based structure but I'll let readers explain why it was called Mr. Slim as this beauty is actually older than me. As on the roof, there was also a "California Roof" or "California Edition" which is notable with the absence of the soft top option.
There are several variants that came out during its production lifecycle namely the 230SL, 250SL, 280SL and of course I don't want to explain what everyone already knows that different numbers means different engine displacement. All in all there were 48,912 W113 built so if it's known how many of these arrived in the Philippines and in roadworthy condition then we possess national treasures.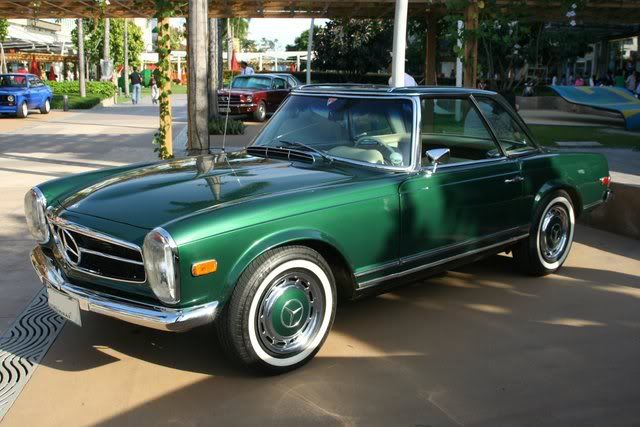 Looking inside the Pagoda reminds me of Vietnam War movies. Ivory steering wheel, simple but elegant gauges, the absence of high-tech gizmos and whatnots truly eliminates stress upon sinking into the driver seat.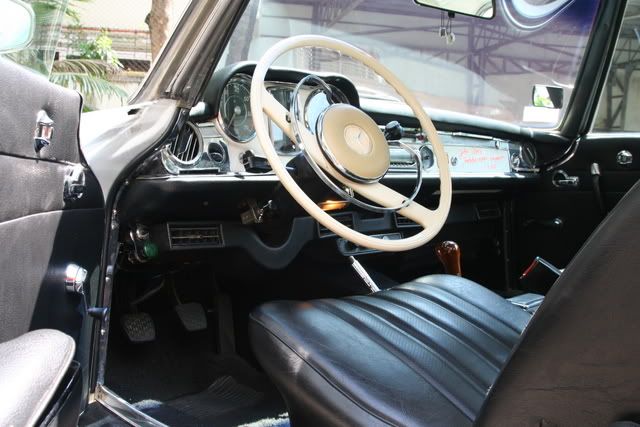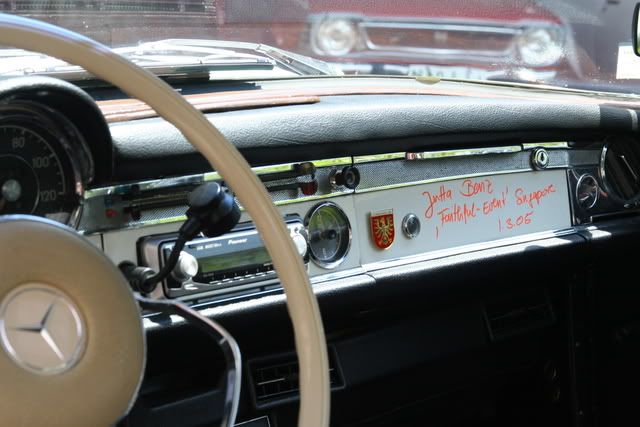 Looking around the car, the Pagoda is a truly desirable collectible classic though not all of the series can command a premium resale value such as the 230SL due to the high availability of parts and the small engine/small value perception.
The 250SL which was the rarest of the three variants also came out with a ZF (ZF Friedrichshafen AG) 5-speed manual transmission, among the noteworthy "firsts" in the line of Mercedes-Benz focus on innovation.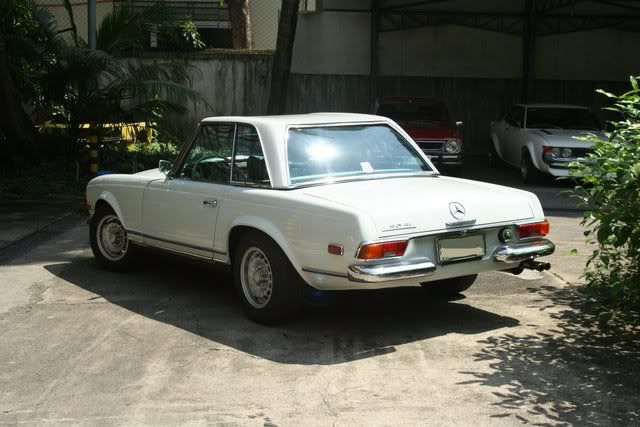 However, the Pagoda is notoriously weak against rust. A prospecting collector should watch out where rust can quickly build up such as floor, door underlines, wheel wells and trunk.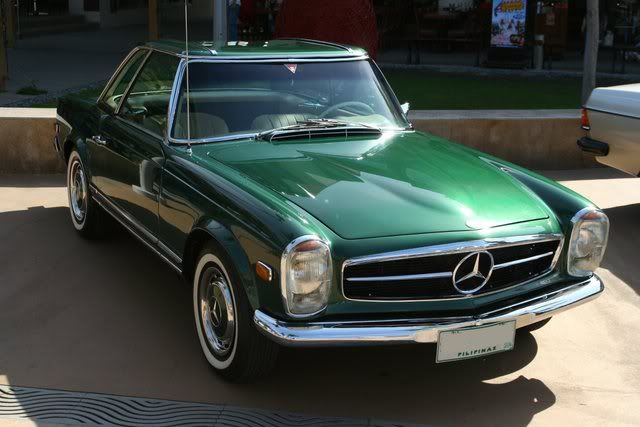 The Pagoda Today
It is understood that the W113 aka Pagoda aka Mr. Slim is not a daily driver and collectors are expected to have another car for other abusive purposes.
Credits:
White Pagoda - Route 66
Green Pagoda - Mercedes-Benz Club Philippines